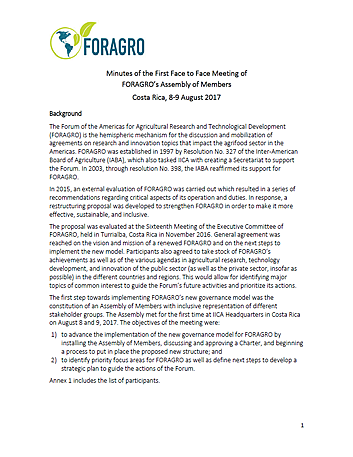 Año: 2018
The first step towards implementing FORAGRO's new governance model was the constitution of an Assembly of Members with inclusive representation of different stakeholder groups. The Assembly met for the first time at IICA Headquarters in Costa Rica on August 8 and 9, 2017. The objectives of the meeting were:
to advance the implementation of the new governance model for FORAGRO by installing the Assembly of Members, discussing and approving a Charter, and beginning a process to put in place the proposed new structure; and
to identify priority focus areas for FORAGRO as well as define next steps to develop a strategic plan to guide the actions of the Forum.