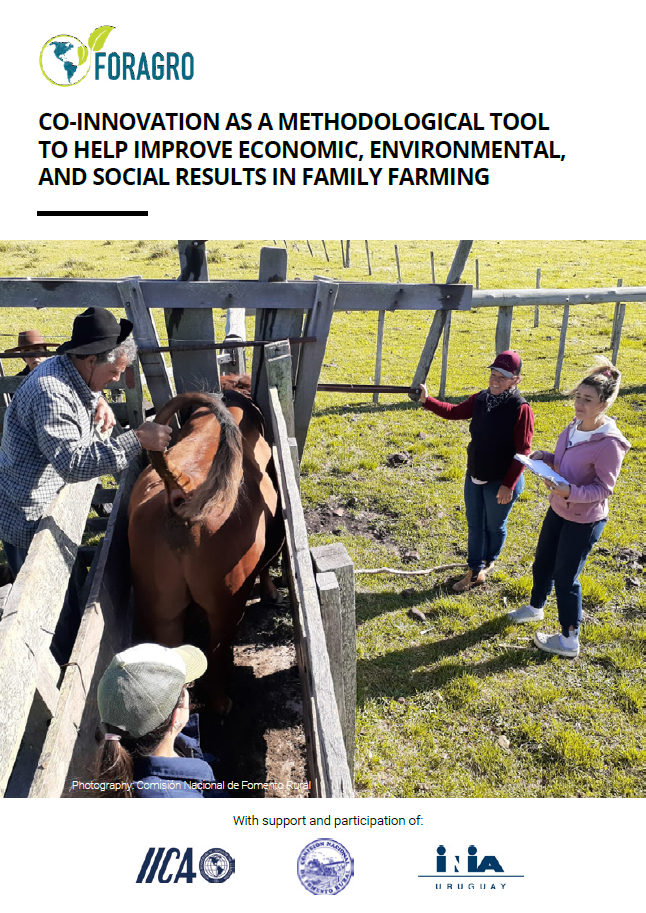 Año: 2022
The sustainable development of family farming is strongly conditioned by the economic, social and institutional context in which it is carried out, but also by factors specific to production units themselves. The latter include not only limitations with respect to the quality and quantity of resources, but also the manner in which the production system is organized and functions in order to meet its objectives.
It is possible to increase the productivity of family farming systems by adjusting their management and, at the same time, increasing their resilience to climate variability, without this involving an increase in costs. This has been demonstrated, for instance, by co-innovation processes carried out by the National Agricultural Research Institute (INIA) of Uruguay for the family livestock farms of organizations tied to the National Commission for Rural Development (CNFR) of Uruguay.
From the Forum of the Americas for Agricultural Research and Technological Development (FORAGRO), in partnership with IICA, CNFR and INIA of Uruguay, we invite you to learn about the characteristics and potential of this methodological option.